How Do Payday Loans Work?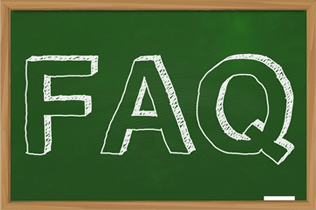 A payday loan is a short-term, unsecured loan meant to assist the borrower until his or her next payday. People typically use cash advances to pay small, unplanned expenses so they can avoid expensive fees and penalties related to a bounced check or late payments. You can apply online by clicking the button above, and your loan will be electronically deposited into your checking or savings account.
It can be used however you like. Customers often use cash advances to pay off bills, celebrate special occasions or cover unexpected costs.
You can request as much as $1,500, the amount lent to you is determined by the lender based on your application and the state you live. Not all states allow payday loans.
The owners of Landmarkcash.com do not charge any fees to apply for a loan. You may, however, have fees associated with your loan which will be explained to you by your lender before you accept the loan.
You are currently employed or receiving regular income.
Your income is at least $1000 per month.
You are a U.S. citizen at least 18 years old.
You have a checking or savings account with direct deposit capability.
Meeting the minimum requirements above does not guarantee you will be approved.
To apply for payday loans online, complete the application on our website. Once it is submitted, the approval process will immediately begin, and you will receive notification of your status.
What information is needed to apply?
You will need to supply your name, address, banking, and employment information.
Will my finance and personal information be secure?
Our customers' privacy is of utmost importance. Our site utilizes a range of security procedures to protect your personal data. Any sensitive data you supply is processed with a 128-bit Secure Socket Layer (SSL) encryption technology.
Once I submit an application, am I required to accept a loan?
No. Applying for a loan only states your desire for an agent to contact you if approved and to discuss your loan options. You are free to ask questions and can cancel your request anytime. Should you decide to proceed with the loan, you will have the opportunity to verify your information and agree to the terms and conditions of the loan with your agent.
Poor credit will not necessarily block you from loan approval. Although you must still meet loan requirements, many of our lenders do not check your credit report since bad credit loans are made for small amounts and are repaid quickly. Some lenders will check your credit however which may affect being approved.
Your eligibility for a payday loan is not affected by whether you rent or own your home.
Will I need to fax information?
Typically, no. We only ask applicants to fax copies of their information in rare circumstances.
Can I take more than one loan at the same time?
No. You must repay one loan before you can be approved for another.
How quickly will I receive my money?
It only takes minutes to process your application. Once you are approved, you can usually collect funds the following business day.
When is my loan due for repayment?
Usually, you must repay your loan on your next payday.
If you decide to pay off your loan before its scheduled due date, contact you lender. By repaying it early, you may receive a partial refund of your the fees.
What happens if I cannot repay my loan by its scheduled due date?
If you are not able to pay the full amount by the due date, the lender may grant you an extension. If you do not reach an agreement with the lender, you may face legal action.
You may contact your lender anytime you need extra money between pay periods. We encourage you to use your loan responsibly and remember your payday loan is a short-term solution to a crucial cash need. You should avoid using it habitually to deal with ongoing monetary issues.
What states allow payday loans?
What service does Landmark Cash ™ Provide?
Landmark Cash ™ provides a lender referral service only; we are not loan brokers. When you complete an application on our website, your details are sent in real-time to many payday loan lenders. Our service significantly increases the applicant's chance of being approved because many lenders have the opportunity to offer you a loan instead of just one.