Nebraska Payday Loans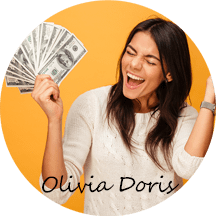 Did you know Nebraska was once know as The Great American Desert? If you need money for your next Nebraska excursion or to pay bills Landmark Cash ™ is here to help. We can assist you in securing a payday loan in Nebraska through a direct lender from your state. Nebraska payday loan laws allow you to borrow up to $500. That is the maximum amount your state will legally let you borrow. Be wary of any lender telling you different.
It's fast, simple and secure to apply for Nebraska payday loans on Landmark Cash ™. To get started fill out the payday loan application on our website and a lender will contact you directly. Applying online streamlines the process and allows you to get your money fast. We have provided some examples and facts below about installment loans in Nebraska.
If you have questions about payday loans and the services we provide please browse our faq, about us, tos and privacy pages. Our goal is to provide you with a safe environment where you can apply for Nebraska loans online.
Nebraska Payday Loan Rates
Maximum Payday Loan: $500
Maximum Loan Term: 34 days
Maximum Finance Rate: 17.65%
Maximum Fees: $15 per $100
Finance Charge Example: 14 day loan of $100 dollars would cost $17.65
Nebraska Payday Loan Laws
Maximum Number of Payday Loans at One Time: 2
Number of Rollovers Allowed: 0
Cool of Period: NA
Repayment Plan Allowed: NA
More Information About Nebraska Payday Lending Practices
Nebraska Department of Banking & Finance
1526 K Street, Suite 300, Lincoln, NE 68508-2732
(402) 471-2171